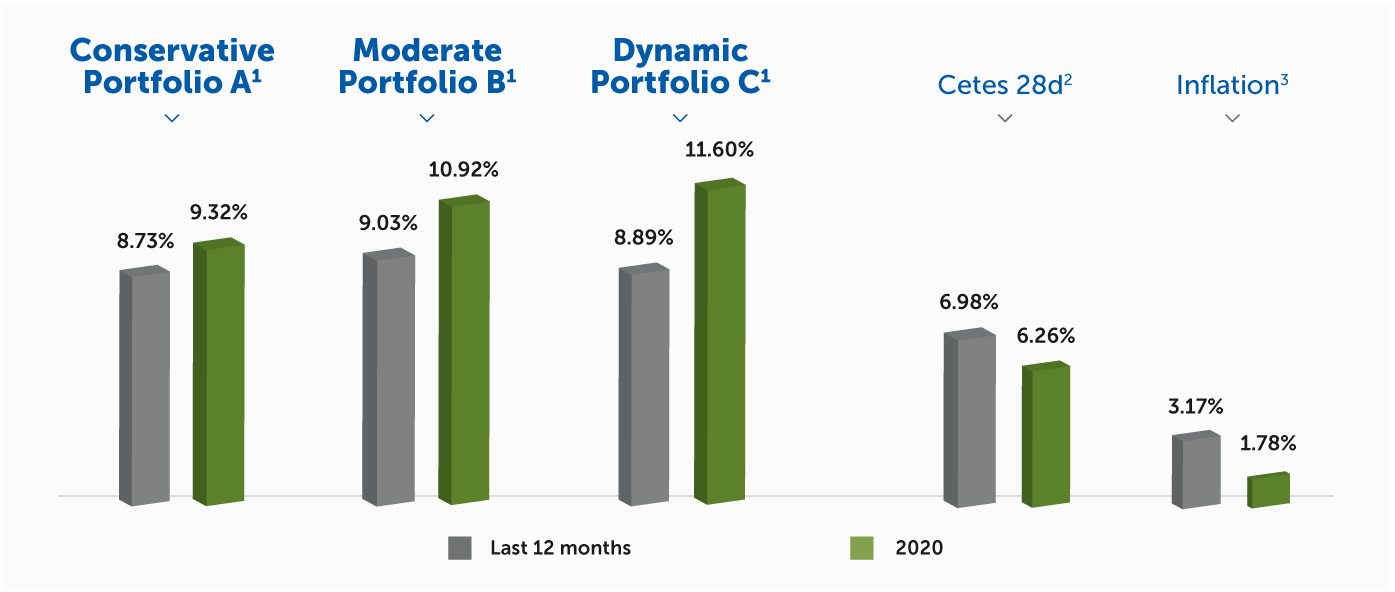 At Intercam we understand your investment needs and we will be
by your side to assist you with preferential and personal service.
Contact us to learn more about our investment options
and choose the one that best suits your needs.
DISCLAIMER
Information as of June 30, 2020. ¹Intercam Portfolio Returns after fees and commissions and before taxes. ²Average rate, source: Banxico. ³Consumer Inflation, source: INEGI. The data, opinions, estimates and forecasts contained in this document have been prepared by Intercam Casa de Bolsa S.A. de C.V. in order to supply clients with general information on their investments. Therefore, this document should not be construed as an offering, suggestion or invitation to buy or sell any financial instrument or to make or cancel investments, nor should it serve as the basis for any contract, commitment or decision of any kind. Before entering into any type of transaction connected with this report, Intercam must evaluate the type of client, the investment service to be provided and, when such is the case, the corresponding investment profile, to determine the reasonability of the investment.  Nevertheless, reasonable care has been taken to avoid the inclusion of false or misleading information in this  document.  The opinions and other data contained in this document may be modified in accordance with changes in economic, political and social conditions, so they may change without prior notice. Neither Intercam Casa de Bolsa nor any of its directors or employees will be held responsible for any direct loss that results from the use of this document. Investors should bear in mind that past yields on instruments or securities are no guarantee of future results.