Intercam Intercuenta Productiva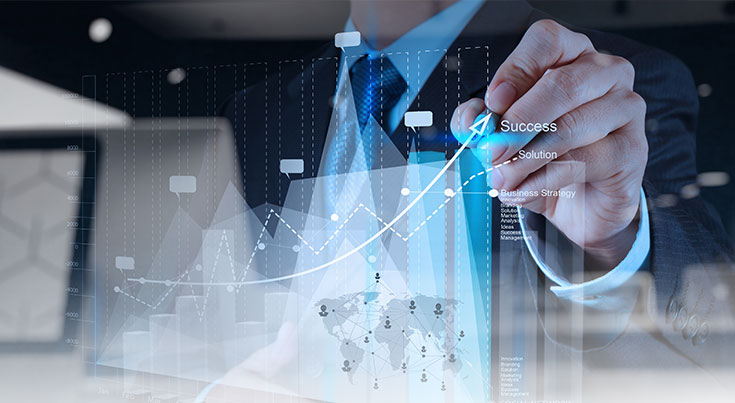 Because we are your ally in business, we want to provide you with productive, versatile, easy-to-use tools. One of these is the InterCuenta Productiva, a bank money deposit in Mexican pesos that offers an attractive preferred rate while your capital is secure and immediately available to you.
We know that cash businesses are in constant movement, so this product does  not obligate you to maintain a minimum balance and you can move your funds from anywhere in Mexico. An option that will give your company the financial stability you're looking for.
Some of the benefits
Minimum account opening amount P$20,000,000.00
No account opening fee
No account management fee
Immediate availability
No minimum balance
Bears interest at the 28-day TIIE rate published by Banco de México at www.banxico.org.mx for the corresponding period.
Guaranteed by the Institute for the Protection of Bank Savings (IPAB) for up to 400,000 inflation-indexed Investment Units (UDIs).
Means of withdrawal
At bank branches
Online Banking
Checks
Requirements and forms
Deed of incorporation registered with the Public Property Registry.
Powers of attorney of legal representative
Registration with the Mexican finance authority
Proof of legal address
RFC
Identification of legal representatives
Proof of address of legal representatives
Average TIIE rate 4.74% payable as of October 1, 2021, NOMINAL APR 4.86% and REAL APR 1.18% before taxes.  Effective until Aoril 1, 2022, for informational and comparative purposes. Restrictions apply. Rates may change at the time you open the account. Real APR is the return you would obtain after accounting for estimated inflation.  Consult effective term of the offer, requirements and information on account opening or product characteristics at intercam.com.mx
Bring productive, personalized banking to your company

Unidad de Atención a Clientes (Falta link)