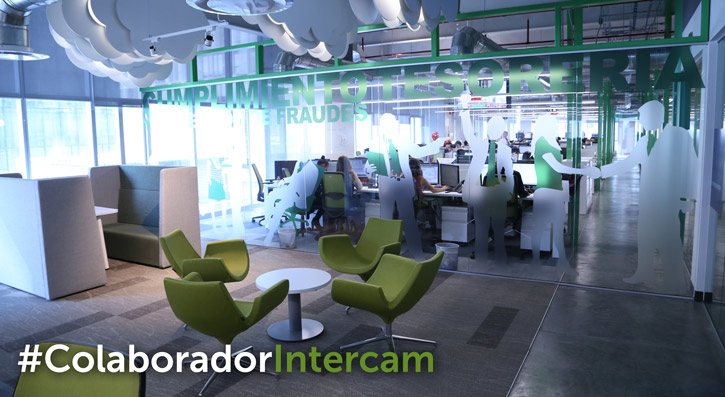 Intercam Grupo Financiero is a Socially Responsible Company with a trajectory of more than 20 years. Our more than 2,500 employees throughout the Mexican Republic make it a solid institution with a vision of long-term success.
We have been recognized year after year with the most outstanding badges in terms of social responsibility, as well as for the work within our organization. Among them are:
Socially Responsible Company (Cemefi, fourth consecutive year)
500 Most Important Companies in Mexico (Position 291, sixth consecutive year)
Super Companies to Work 2020 (Position 25, Fourth consecutive year)
Super Companies for Women
(Position 10, second consecutive year)
Super Work Spaces
(Position 28, second consecutive year)
Ranking Top América 2018
(Position 14)
Ranking of Responsible Companies
(Position 42, second consecutive year)
If you are interested in being our Collaborator (a #ColaboradorIntercam) and be part of one of the fastest growing financial groups in Mexico, please access our profiles on LinkedIn, OCC and Evaluate to know our vacancies.
Human Resources Management.