Intercam +Pagaré Investment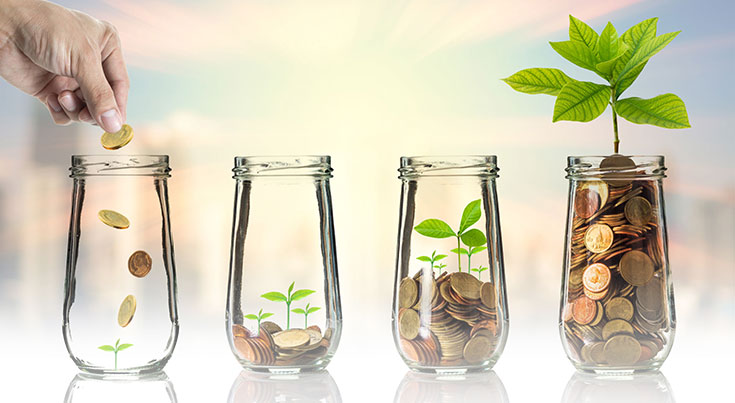 Is a promissory note with yield payable at maturity (PRLV), for individuals, individuals with business activities, and corporations.
You can obtain excellent returns on investments starting at MXN $5,000.00
Terms of 28 to 360 days.
No fees or commissions.
Choose automatic rollover or deposit to your account at maturity.
Means of withdrawal: Online banking or at your branch.
Protected by IPAB for up to 400,000 UDIs
ACCOUNT OPENING REQUIREMENTS:
Individuals
Official ID
RFC and CURP
Proof of Address
Corporations
Deed of incorporation
RFC
Proof of address
Official ID of representatives, authorized third parties and shareholders.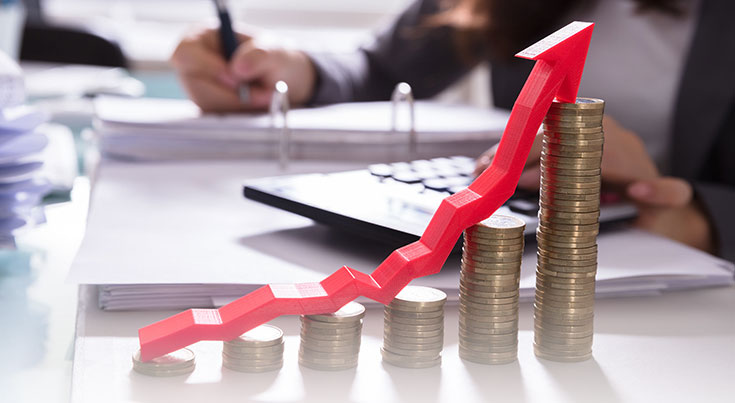 PRLV
Annual Percentage Rate 3.25%, NOMINAL TAR 3.29% and REAL TAR -0.18%, before taxes, calculated on an investment of between $100,000 and $499,999 Mexican Pesos for a period of 91 days. Rates are annual and fixed. Calculated TAR as of October 1, 2021, effective until  April 1, 2022, for informational and comparative purposes. Restrictions apply. Rates may change at the time you open the investment. Real TAR is the return you would obtain after subtracting estimated inflation. Review effective term of the offer, requirements and information on account opening or product characteristics at intercam.com.mx
Fixed rates before taxes +PAGARÉ PRLV for Individuals
| | | | | |
| --- | --- | --- | --- | --- |
| From | To | 28 Day | 91 Days | 180 Days |
| $1.00 | $4,999.00 | N/A | N/A | N/A |
| $5,000.00 | $9,999.00 | 1.40% | 1.55% | 2.35% |
| $10,000.00 | $99,999.99 | 1.40% | 1.55% | 2.35% |
| $100,000.00 | $499,999.99 | 2.25% | 3.25% | 3.25% |
| $500,000.00 | $999,999.99 | 2.25% | 3.25% | 3.25% |
| $1,000,000.00 | And higher | 2.50% | 3.25% | 3.25% |
Nominal TAR before taxes
| | | | | |
| --- | --- | --- | --- | --- |
| From | To | 28 Day | 91 Days | 180 Days |
| $1.00 | $4,999 | N/A | N/A | N/A |
| $5,000 | $9,999 | 1.41% | 1.56% | 2.36% |
| $10,000 | $99,999 | 1.41% | 1.56% | 2.36% |
| $100,000 | $499,999 | 2.27% | 3.29% | 3.28% |
| $500,000 | $999,999 | 2.27% | 3.29% | 3.28% |
| $1,000,000 | And higher | 2.53% | 3.29% | 3.28% |
Real TAR before taxes
| | | | | |
| --- | --- | --- | --- | --- |
| From | To | 28 Day | 91 Days | 180 Days |
| $1.00 | $4,999 | N/A | N/A | N/A |
| $5,000 | $9,999 | -2.00% | -1.86% | -1.08% |
| $10,000 | $99,999 | -2.00% | -1.86% | -1.08% |
| $100,000 | $499,999 | -1.17% | -0.18% | -0.20% |
| $500,000 | $999,999 | -1.17% | -0.18% | -0.20% |
| $1,000,000 | And higher | -0.92% | -0.18% | -0.20% |