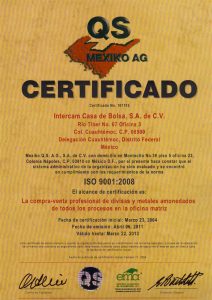 Service
We are currently the only financial institution certified with ISO 9001: 2008 in all its processes, guaranteeing excellent service from the first call through billing and settlement of transactions.

Money Laundering Prevention
In 2003, Intercam joined the Business Anti-Smuggling Coalition (BASC), an organization formed by multi-national firms active across the globe who work together with the US Customs Department to prevent the illegal trafficking of goods across borders.
We are also Certified as Anti-Money-Laundering Specialist by the Association of Certified Anti-Money Laundering Specialists (ACAMS)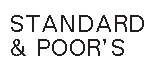 Counterpart Risk Rating
For the fifth year in a row, Standard & Poor's confirmed Intercam's counterpart risk rating of mxA-, confirming the company's solidity and financial transparency.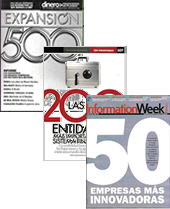 Other Certification:
For the past four years, Intercam has ranked among Mexico's top 500 companies (Expansión) and among the 200 top financial firms (Expansión) as well as the 50 most technologically innovative companies (Information Week).