Your One-Stop Banking® Experience begins here!
Welcome!
If you have made it this far
,
it's because you are in search of a bank that truly
and
completely
understands your needs,
which is precisely
what
Intercam
Banco
has in store
for you
with
the
One
–
Stop
Banking® Experience!
So
look no further!
W
elcome!

We have been Humanizing Banking® for over 20 years, specializing in making expats feel right at home during their stay in Mexico, whether it´s for a short time or to help make it their brand new forever home!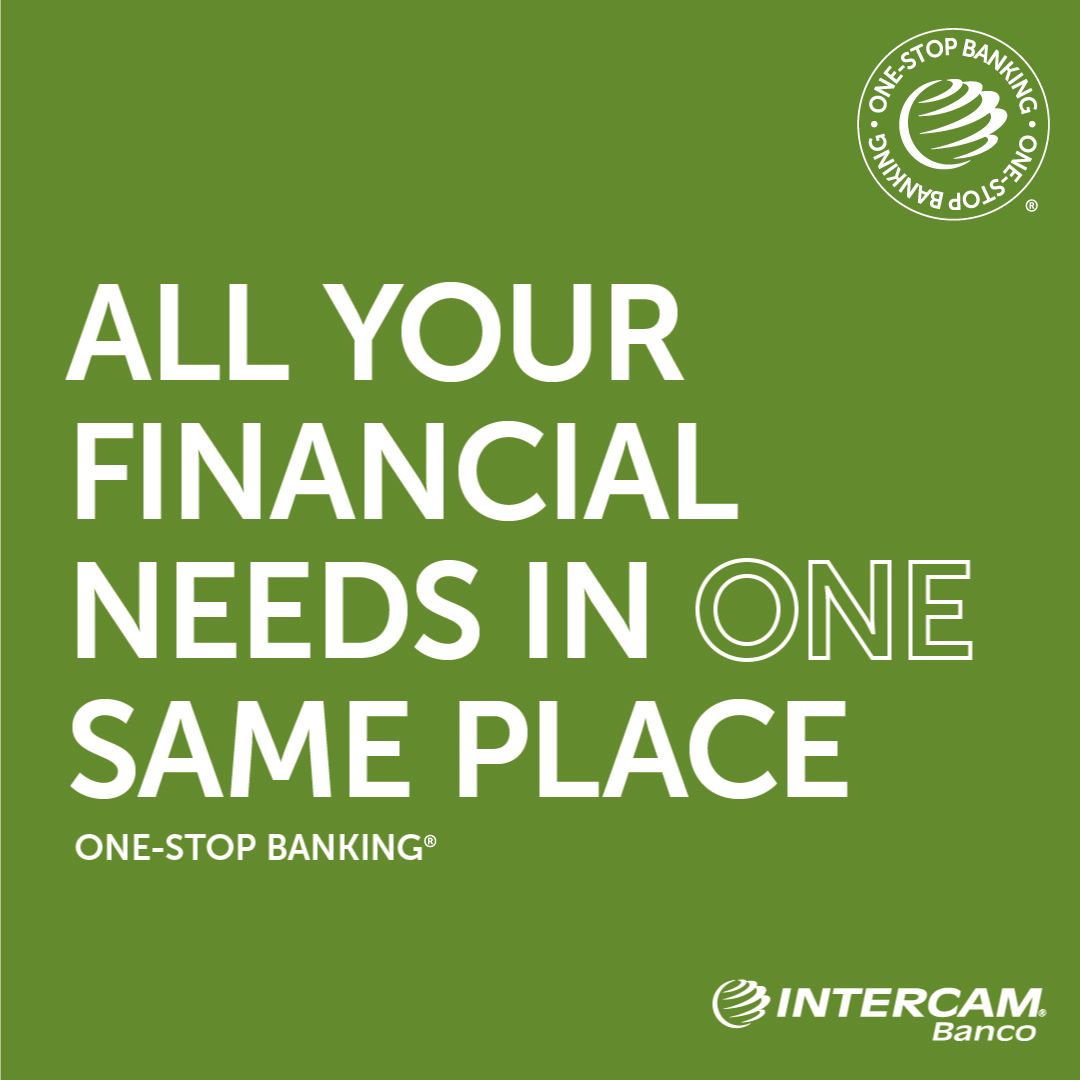 Below you will find a full list with detailed information about every service Intercam Banco has to offer and all the benefits that come with our One-Stop Banking® experience, helping you focus more on enjoying life whilst having your banking needs met.

The newest service that the One-Stop Banking® experience has to offer! Our home loan is specifically designed for people from the U.S. and Canada looking to buy their dream home in two of Mexico's most beautiful beaches: Puerto Vallarta and Los Cabos.
Our TaaK branches are unlike any other bank offices you have ever been to! With  a modern design and comfortable furniture, these fabulous environments offer our  Clients a unique and relaxing experience for them to make their financial transactions  and, at times, just relax, have a cup of coffee and chat away.  
These branches are located in popular tourist destinations such as Puerto Vallarta,  San José del Cabo, Melaque, San Carlos, Mazatlán, Cuernavaca, Tulum and Ajijic among many others. 
So stop by and come on in! Our doors are always open.
Foreign checks
We understand that our Clients from other countries have checks drafted in foreign  banks, which is why we also purchase your foreign checks drafted in foreign banks! We want to  make your time in Mexico easier, so no matter where you're from, with us you will feel right at  home, hassle-free.
ATM Network
For your convenience, Intercam offers a vast network of ATMs strategically placed throughout the country. With over 2,900 ATMs at your disposal, some in alliance with Scotiabank and BanBajío and many others specialized in dollars conveniently located in popular tourist destinations, you ́ll never miss out on anything!
Personal Banking
Because we understand every Client is unique, we offer services tailored to your specific  needs! We excel in taking time off your hands with our human to human experience so you can  use your time for what you truly want to do while leaving your financial needs to us, your  trustworthy experts. You´ll always be in good hands with Intercam.
FROM ANYWHERE IN MEXICO
55 5033 3333
FROM THE US AND CANADA
1 844 859 9078
EMAIL
info@intercam.com.mx